Electro-tech Group announces 2 year partnership with Lowestoft Town FC
Electro-tech are delighted to announce a 2 year main sponsorship deal with Lowestoft Town FC
Director Lionel Gapper said: "I am very proud that Electro-tech are able to support its local football club in the way that we are, especially during these very testing times, and look forward to bringing other business associates into the club."
Echoing these sentiments, director Steve Plant added: "In sponsoring our local football club, Electro-tech also gains visual awareness of the company, reinforces the local community ties and builds a feel-good factor in the area."
In recent months the club has engaged with supporters to vote for the new 2020/21 kit -and this will now have Electro-tech Group emblazoned on it in the coming matches.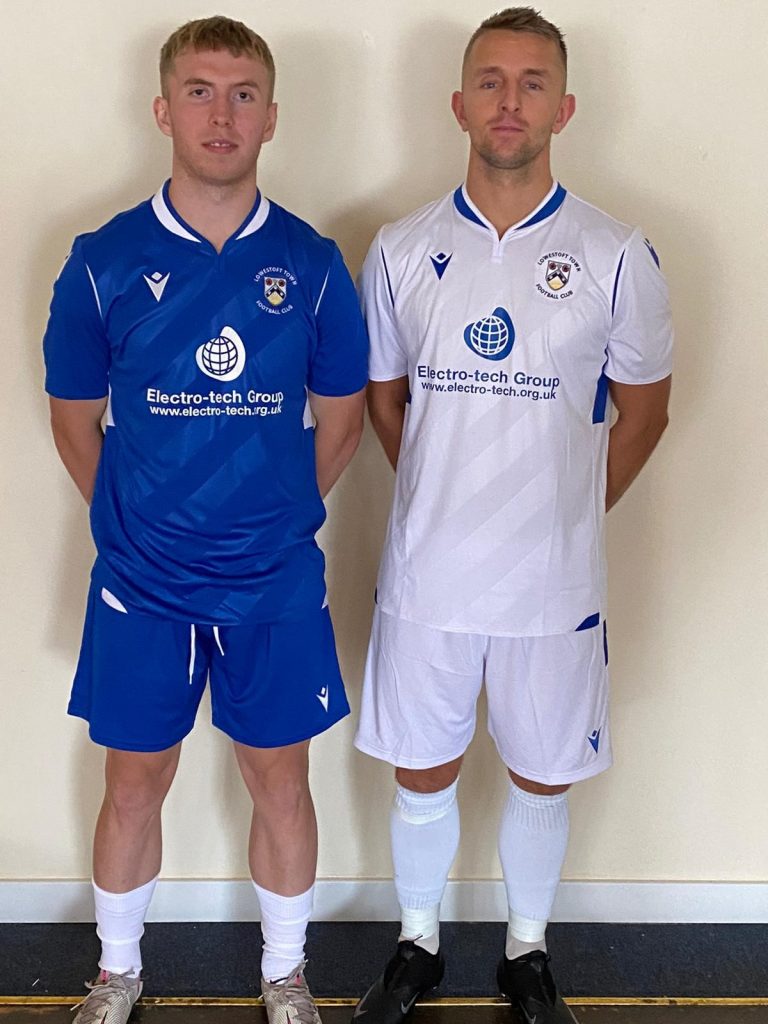 Mark Kemp, finance director at Lowestoft Town FC, said: "I'm delighted to welcome Electro-tech Group to Crown Meadow as main club partners to Lowestoft Town FC over the next two years. It provides us with stability and the ability to plan beyond the current season after a difficult summer.
What's even more fantastic is that a locally based, successful company has joined together with us in difficult economic times to support our ongoing journey within The FA's whole game pyramid system. We offer thanks to all involved within the Electro-tech Group for their support at this time and wish them continued success at their base in Gorleston".